About
The Med-Save Pharmacy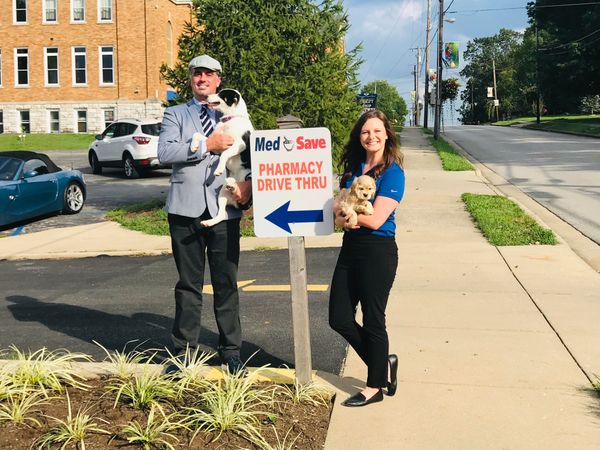 At The Medicine Shoppe® Pharmacy, we're committed to the idea that quality pharmacy care means more than just prompt prescriptions. To us, quality care means that you get the prescriptions and medications you need, along with the care and attention you deserve.
Our pharmacy is dedicated to the well-being of your family and the well-being of the community. That's why we offer services* such as:
Immunizations
Medication therapy management
Multi-dose packaging
Medication synchronization
Important health screenings
Expert care
*Above services offered at participating Medicine Shoppe® Pharmacy locations.
At Med-Save Pharmacy, we treat your family like our family. Think of us as your community healthcare destination.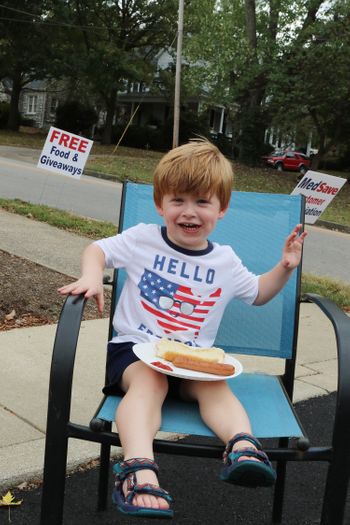 Involved In Our Community
As a Jessamine County native, Dr. John cares deeply about the Jessamine County community, and he and his team at Med-Save Pharmacy Wilmore try to give as much of what is spent here back to the community as possible. Studies show that for every dollar spent at stores like ours, 73% of it stays in the county, as opposed to 40% at a national chain. We're proud of that, and we want to continue to make that kind of positive impact on the community—whether it's helping provide back-to-school supplies for Wilmore Elementary students or supporting our local food drive.
In Spring 2021 and Spring 2022, we took our commitment to an even higher level by partnering with Jessamine County Emergency Medical Services to create our county's first-ever Kids' Bike Safety Rodeo. Working with organizations like the Brain Injury Alliance of Kentucky (BIAK), Nicholasville Parks & Recreation and Wilmore Parks and Recreation, Wilmore Community Development, Jessamine County Health Department, and many more local organizations, we have offered hundreds of local children and their families a wonderful day that included free bike helmets, bike safety lessons from the Nicholasville Police Bike Unit, fun giveaways, and more.
Local & Experienced
Many of our staff members are Jessamine County natives, and even those who weren't born here say they can't imagine living anywhere else. Our highly trained and caring staff will work with your healthcare provider to serve you with quality care. We truly are here to help you!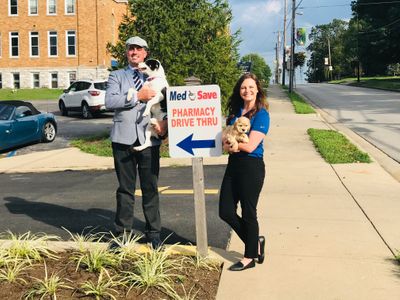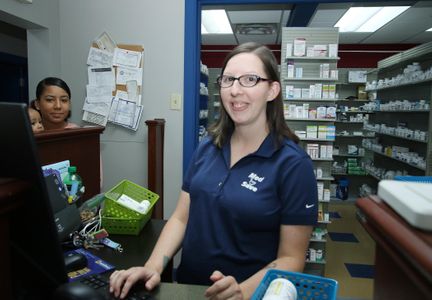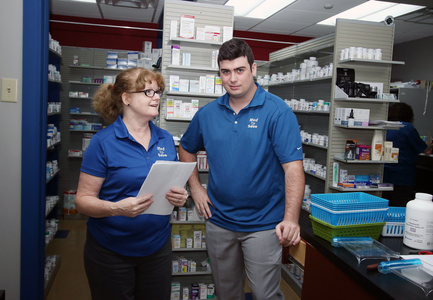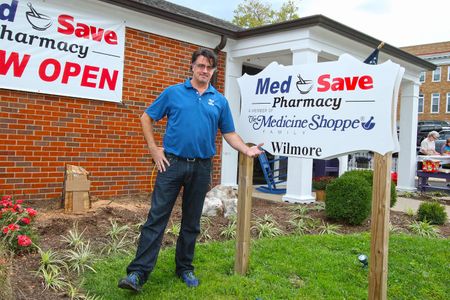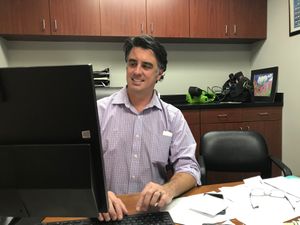 Dr. John McDaniel, Pharmacist in Charge
I am a 2004 UK COP grad and completed a Community Pharmacy Residency where I attained my Teaching and Learning Certification the following year.
I've worked as a pharmacist since 2004 and as the owner of Med-Save Pharmacy Wilmore since 2006. My top priority is taking care of people. No matter what problem a patient is having, we can help them work through it, and get past it. At Med-Save Pharmacy, we don't work for a big company—we work for our patients. Creating a connection with every single one of our patients, and delivering the highest level of personalized care—that's what being a pharmacist at an independent pharmacy is all about.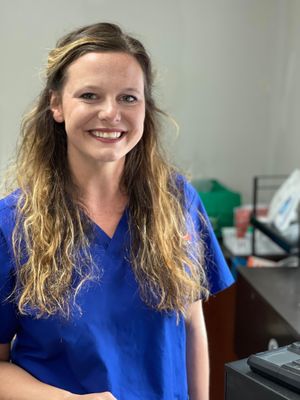 Dr. Lakin Marr, Pharmacist
University of Kentucky College of Pharmacy:
PharmD Class of 2018
UK Gatton College of Business and Economics:
MBA Class of 2018
I love it that I can say I began working as a Pharmacist at Med-Save Pharmacy Wilmore at the very "beginning"—of its time in its new home. I also love it that as an independent pharmacy, we can personalize our services, and tailor everything we do to the people we care for. We are just people taking care of people here, and we are doing our very best.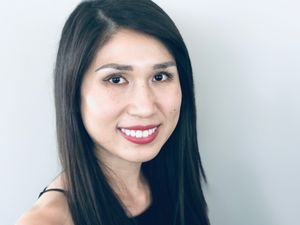 Dr. Fei Xiong, Pharmacist
University of Kentucky College of Pharmacy:

PharmD Class of 2015
Gatton College of Business and Economics:
MBA Class of 2015
I have worked with Med-Save Pharmacy since 2012. I love working as an independent pharmacist because we not only fill prescriptions but also we truly care about our patients and their well-being. Our patients know that we will always watch out for them and go the extra mile for their benefits. We make sure to tailor our services to suit our patients' individualized needs. Our mission at Med-Save is to help our patients live a healthier lifestyle.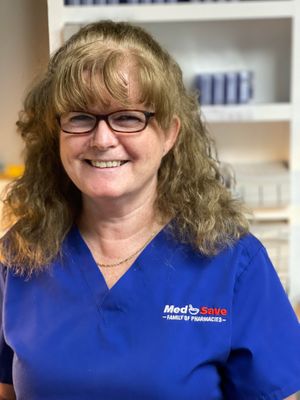 Elizabeth Bell
Certified Pharmacy Technician
I began working as a Pharmacy Technician for Mr. Sims in 2006, left for a while then came back to Med-Save Pharmacy Wilmore in 2016. It was like coming home. I love the interactions I have with customers through my work on Medi-Planners and Dispill. When they have questions, they call me, and it feels as if I'm helping a family member.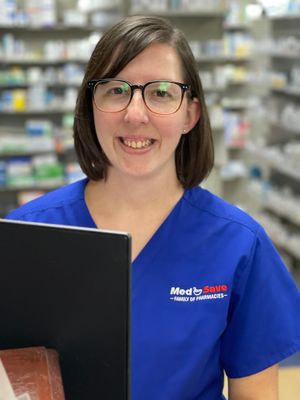 Kelly Boggs
Pharmacy Technician
I have been a Pharmacy Tech at Med-Save Wilmore since 2010. I love working here because we're in a small town environment, and we get to know and care about everyone who comes into the pharmacy. It really does feel as if we're part of a family.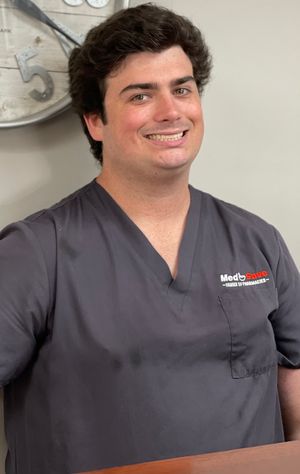 Jacob McDaniel
Pharmacy Technician
I started working at Med-Save Pharmacy Wilmore in Spring, 2019 and I love that it was so easy to get acclimated—everyone in the community has been incredibly nice and welcoming. I also love that I don't have to ask our patients' names. I already know them, so I can just ask "How are you?" and let them know that I really care how they're doing.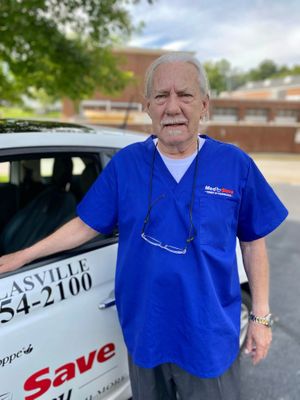 Ron Davidson
Prescription Delivery Driver
I began working at Med-Save Pharmacy Wilmore after I retired from my work as a Car Sales Manager in Fayette County. I enjoy getting to meet so many people through my work. Many of those I deliver to like to chat for a few minutes, and sometimes even "go down memory lane" a bit. I enjoy it when I'm able to do that. They're Dr. John's patients, but I feel like they're my patients, too.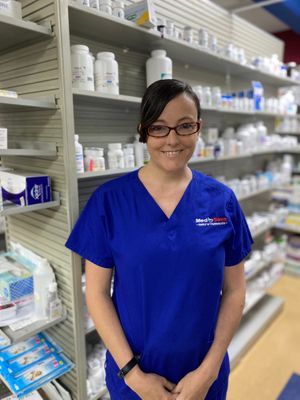 Jennifer Wiggs
Pharmacy Technician
I grew up getting off the school bus to work at Sim's Drug, where my grandfather was the town's pharmacist. Working at Med-Save Wilmore (formerly Sim's Drug) just seems natural. It's like "Cheers" – where everybody knows your name. I love serving the community I grew up in.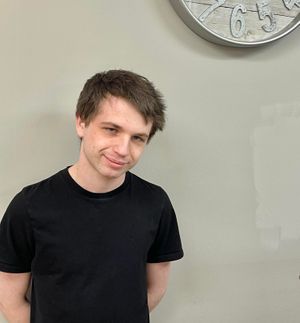 Tobias Goforth
Pharmacy Technician
The fact that I get to help the community I grew up in, and work with people who really care about this community makes working at Med-Save Wilmore really special to me. I get to wake up every morning and be happy to come to work; I actually wake up and think I 'get' to work today. It's a great feeling!